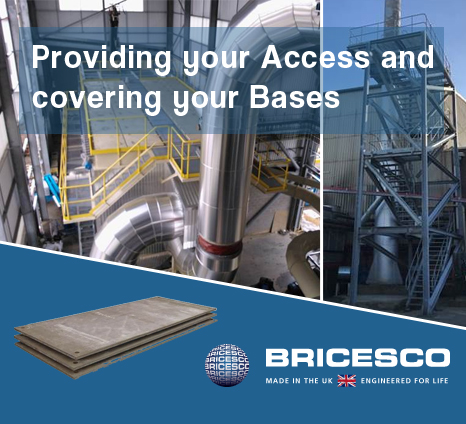 Did you know that Bricesco Design, Supply and Install Access Steelwork for the Construction industry and a range of Gully, Road and Personnel Access Plates.
Access Steelwork ( Platforms / Walkways / Stairways / Hooped Cat Ladders / Handrailing etc ) is designed in accordance with the latest regulations and standards and is fabricated in accordance with
CE Mark EN1090 Execution Class 2 Factory Production Control with Structural Calculations & QA Documentation provided. This can be supplied painted or galvanised to customer specifications / requirements and we offer the option of supply only or installation by our qualified specialist site engineering team.
Our range of steel plates for the Groundworking Industry ( 6mm to 8mm as standard, other options available ) can be supplied to site within days to customer specific sizes, with or without lifting sockets, fixing holes or under side positioning retaining angles.
Contact enquiries@bricesco.co.uk for further details.