With the on schedule despatch earlier this week of 300 cu.m Lift Off Hood Furnace , the vacated space at the Bricesco factory is already being replaced by the manufacture of a 9m long x 3m diameter Thermal Oxidiser.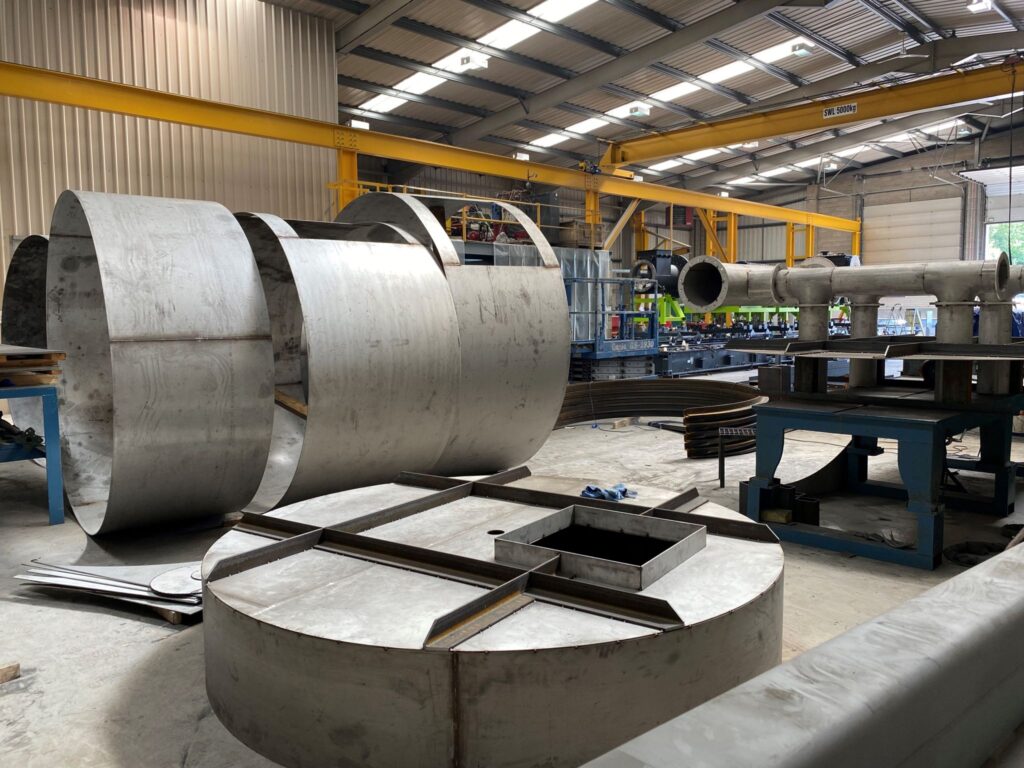 Fabricated from 304 grade Stainless Steel the main chamber will be lined with 200mm Body Soluble Ceramic Fibre and a Cast Refractory Maintenance Walkway prior to export despatch, complete with manifold ducting.
The unit will operate at 800 deg C to oxidise VOC's produced in the waste gas of the production process … more to follow.
Made in the UK – Engineered for Life