Bricesco is pleased to confirm completion of relocation to new premises.
Unit 101
Axcess 10, Bentley Road South
Wednesbury
West Midlands, WS10 8LQ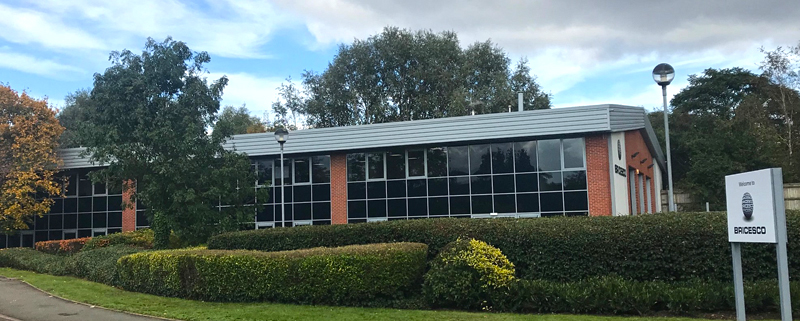 The modern 2000 sq.m unit, conveniently located within 1 mile of M6 Junction 10, is the new location for Bricesco Offices and Manufacturing Facilities.
The spacious production area, with a roof height of 10 metres incorporating a 5 tonne overhead crane and 3 x 1 tonne swing beam hoists, provides for the fabrication of circa 150 tonne of carbon / stainless steel per month in addition to the assembly of industrial kilns and heat treatment furnaces.
Externally the facilities are complimented by a 1000 sq.m yard area.
The expansive office suite is home to our experienced engineering personnel for the in house design and manufacture of:
– Industrial Kilns and Heat Treatment Furnaces
– Steelwork and Sheet Metal Fabrication
– Coded Welding
– Pressure Tested Pipework
– Ceramic Fibre and Cast Refractory Lining Systems
– Bespoke Engineering Solutions
– Site Engineering Services
– Equipment Installation and Relocation
All procured in accordance with ISO 9001-2015
Our customers and suppliers are welcome to visit at their convenience or contact us enquiries@bricesco.co.uk